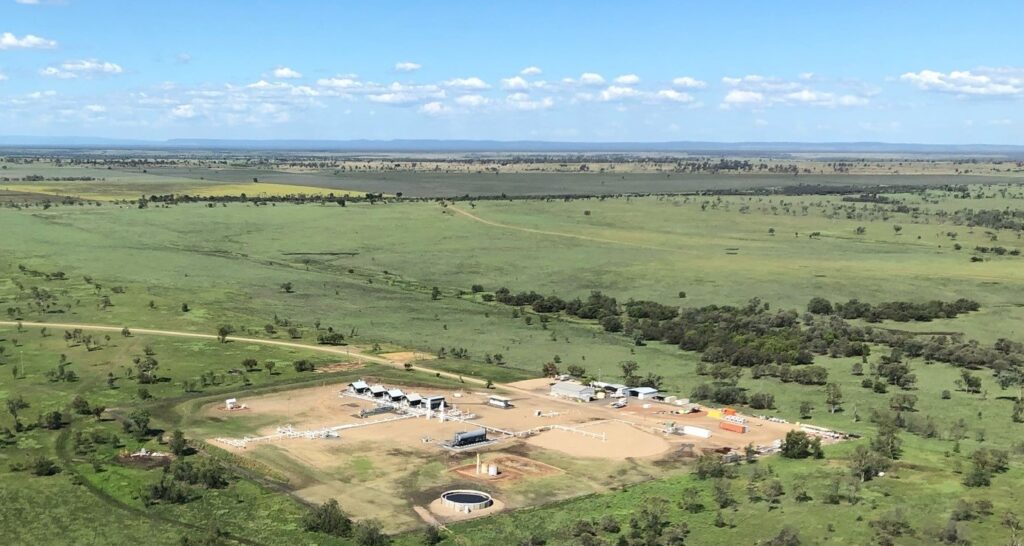 Powering more possibilities
We're always looking to the next horizon. Building on our proven capabilities and existing assets,we're rapidly expanding and partnering with companies who share our progressive vision. Specifically, to operate sustainable low-risk, high capacity and quick to market assets– optimising the conversion of reserves to revenue with efficiency and speed. Direct connection to the Eastern Australian transmission grid also enables sales to customers in QLD, NSW, Victoria and SA, and the 3 major LNG export facilities in Gladstone.
The Denison Gas project areas are located within the Denison Trough portion of the greater Bowen Basin, a prolific hydrocarbon province. Denison Gas operates 14 gas fields across 10 Production Leases, 2 ATPs (ATP2049 & ATP2060) and 2 PCAs (PCA153 & 154 (replacing ATP1177)) with a current stock of 76 wells. As part of the asset portfolios, Denison Gas also operates 2 gas processing facilities, 4 additional gas compression facilities and a 200-kilometre gas pipeline network connected to the east Australian gas market via the Jemena Queensland Gas Pipeline. The project hosts significant exploration targets in the same formations being successfully produced and tested in the nearby Fairview / Spring Gully and Mira / Mahalo gas fields.
Denison Trough Production Project
Production assets are in the north-eastern section of the Bowen Basin. This is one of the main natural gas supply sources for Eastern Australia. Find out more
PCA Exploration Projects
PCA's 153 and 154 are located 40 km north of the Springton gas plant and 10 km west of the regional town of Emerald. Find out more
Westgrove Deeps Exploration Project
This project is a significant tight gas play targeting the lower Reids Dome Beds. Find out more