Back to blog page
Media Release Denison Gas Completes Second New Well
October 15, 2020 , Last updated on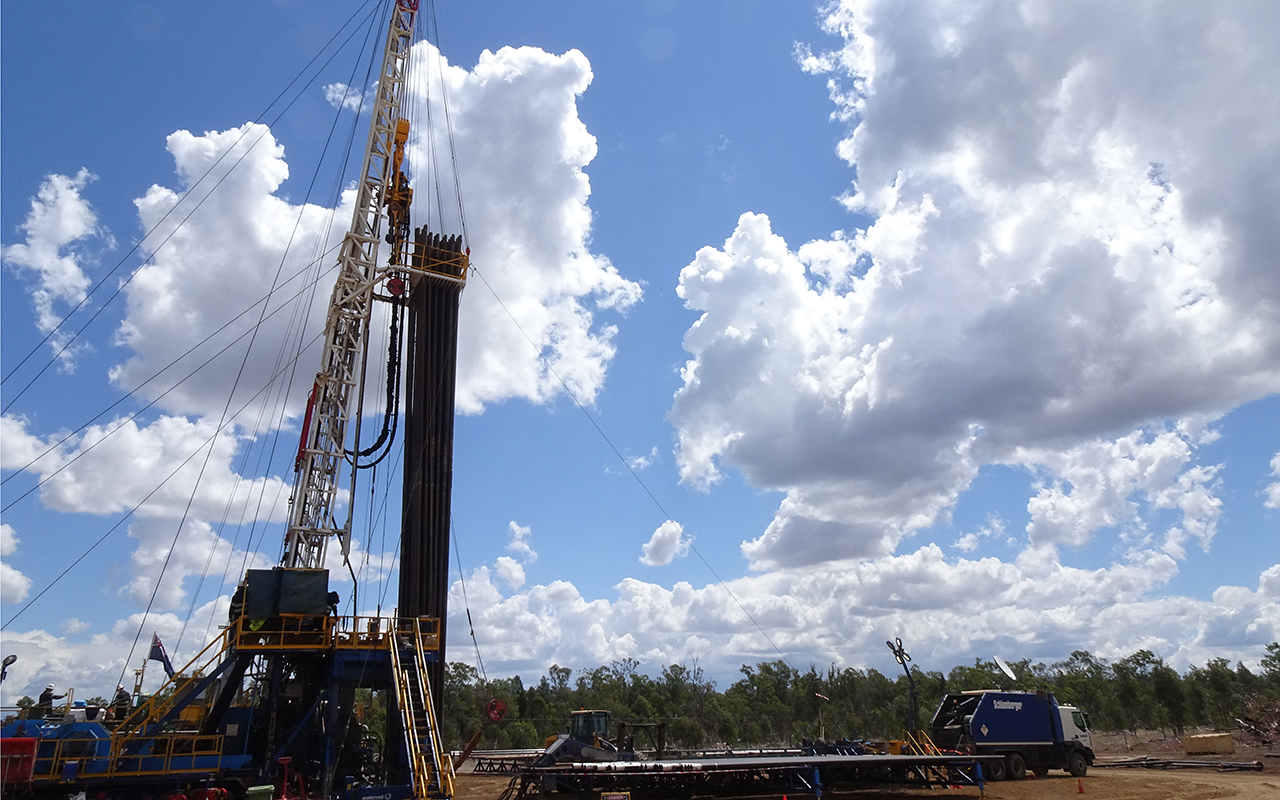 – Yellowbank 9 well reached TD (Total Depth) of 1543mRKB on 10 October.
– A full wireline logging suite has confirmed results better than pre-drill estimates.
– The well has been cased and cemented and awaits stimulation and connection in November.
– Gas from the well will be processed through the 100% owned Yellowbank Gas Plant nearby.
Denison Gas Limited and its affiliates (together Denison Gas) are pleased to announce that Denison Gas (Queensland) Pty Ltd has completed the second well in an appraisal and development drilling program to increase gas deliverability to its Yellowbank processing facility.
Yellowbank 9 was spudded on 5 October and reached a TD of 1543mRKB on 10 October. Mud gas and wireline logging data have confirmed that the primary Staircase Sandstone target is gas saturated over a 50m gross interval. The Staircase Sandstone has not been developed in the Yellowbank field to date and represents an opportunity for development should production rates meet expectations following completion. This follows the excellent results achieved at the initial Punchbowl Gully 2 location which was also cased and suspended in late September.
The Bandanna formation formed a secondary evaluation target at the well with two thick coal seams intersected between 660 to 695m. MDT testing of the coal seams displayed formation permeabilities far exceeding expectations and further supports both the proposed pilot test planned for next year and the contingent CSG resource estimate of more than 150PJ* attributed to the Bandanna Formation in this field by NSAI in 2019.
The well has been cased and cemented and the Easternwell Rig#27 has been released. Stimulation and well completion operations will be undertaken at both locations in November to prepare the wells for production.
The CEO for Denison Gas, Robert Gard, commented on the announcement:
"The Yellowbank 9 well is another outstanding success for Denison Gas. The confirmation of the viability of the Staircase Sandstone in this field together with the very positive Bandanna coal permeabilities provides strong evidence of two significant gas resources within several kilometers of spare capacity at our Yellowbank gas plant."
* Converted by Denison Gas on the basis of 1.025 PJ/BCF
About Denison Gas:
Denison Gas is a gas production and exploration company focused on both efficiently increasing its existing conventional gas production and developing the significant CSG resources within its Denison Trough tenement areas.
Since April 2019, the Company has operated 14 gas fields, 2 gas processing facilities, 4 additional gas compression facilities and a 200-kilometre gas pipeline network connected to the Jemena operated Queensland Gas Pipeline.
Following the restart of its Denison North project in early 2020, the Company embarked on a program to bring its remaining 2P conventional gas reserves into production, to fill its available gas processing capacity, to meet its executed gas sales agreements through to 2023, and to allow contracting of new gas sales. The Company will also commence a pilot well testing program focused on a portion of its contingent CSG resources to position itself to become a significant independent producer into the East Coast gas market.
More information regarding Denison Gas is available at www.denisongas.com.au
For further information please contact Robert Gard (CEO) rgard@denisongas.com.au or 02 9419 7657.