Back to blog page
Announcement – Denison Gas Assumes Operatorship of Denison Trough Gas Assets
April 12, 2019 , Last updated on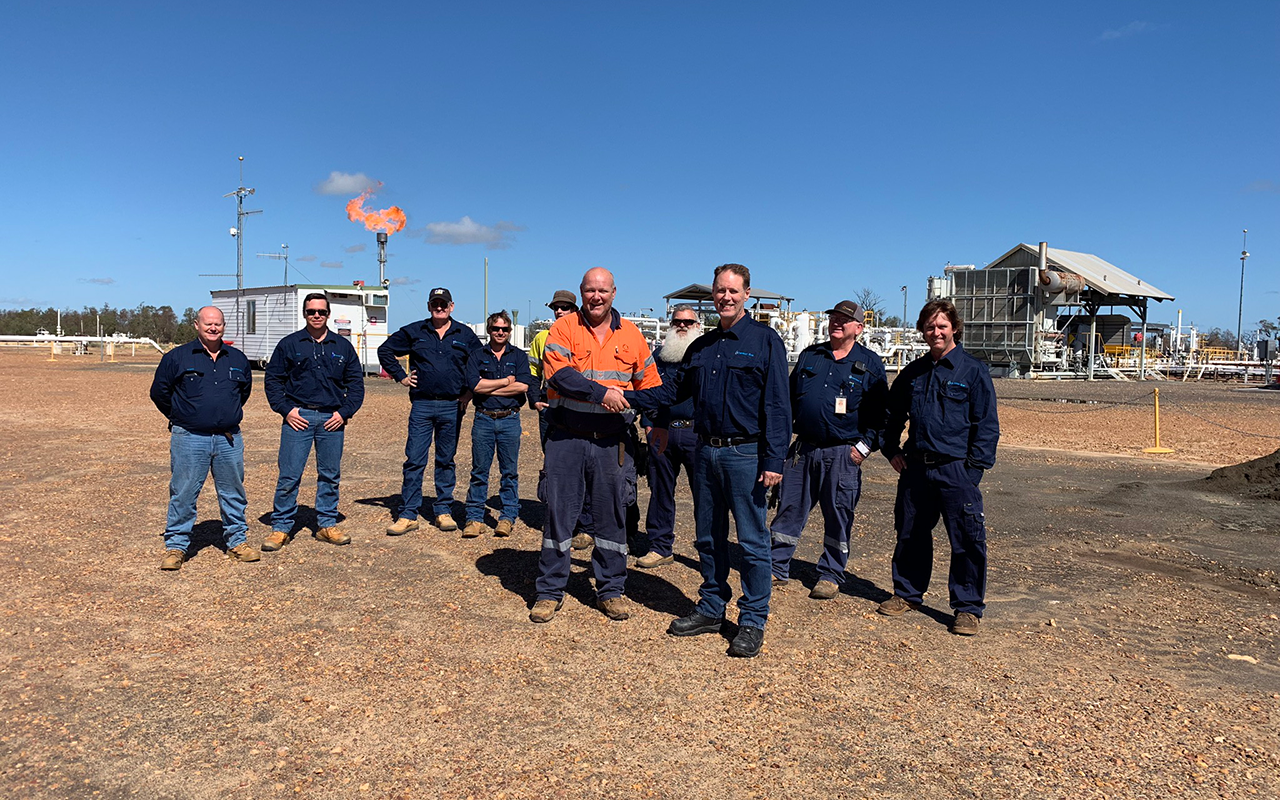 Denison Gas assumes operatorship of Denison Trough Assets
Denison Gas Limited and its affiliates (together Denison Gas) are pleased to announce that it has successfully taken over operatorship of the interests purchased from Santos Ltd and Australia Pacific LNG Pty Limited (APLNG) in Denison North (Rolleston) and South (Yellowbank) joint projects. Following final approval of asset transfer by the Queensland Government, the Denison Gas Operations team took over the assets on 12 April 2019.
Activities are immediately underway to increase production and improve plant throughput and reliability. A significant exploration and development budget has been allocated to this work including 3D seismic, well workovers and drilling.
The Projects team has also commenced work on refurbishing the Northern Denison assets which have been shut in since 2011 due to gas specification and other issues. This project involves installing new equipment at Rolleston to ensure the facilities can reliably meet the sales gas specification, refurbishing electrical and instrumentation equipment, replacing several evaporation ponds and resolving a number of compliance issues with the existing facilities. After completion of the refurbishment work the Northern Denison project is expected to re-commence production at a rate of around 15TJ/d with total capacity of up to 30 TJ/d.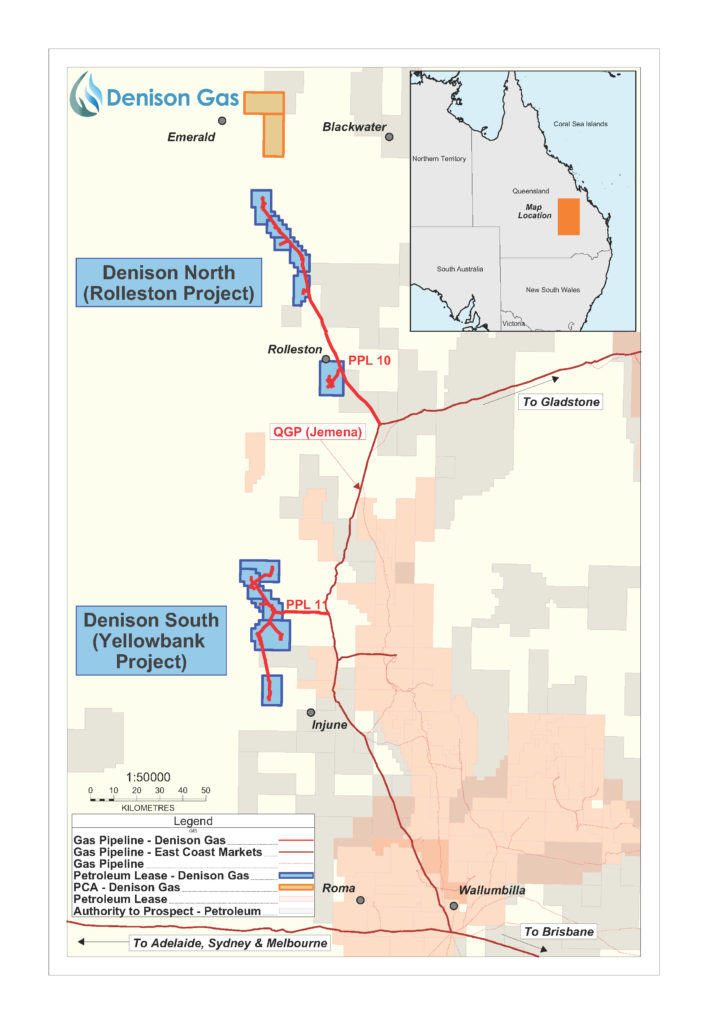 The location of the projects is shown in the attached map and includes gas compression and transportation infrastructure capable of processing around 60TJ/day of sales quality gas and delivering it via existing pipelines into the East Coast Gas Market.
The COO for Denison Gas, Tim Petersen, commented on the announcement:
"We have been preparing to takeover operations for many months and have assembled a very experienced and capable team to move into the key operations and project roles to execute our plans to increase production and profitability. We are retaining the existing operating staff which has also made the transition much smoother."
About Denison Gas:
Denison Gas is a gas exploration and production company established to acquire and develop significant existing gas resources in the Denison Trough. In April 2018 Denison Gas completed the acquisition of an initial 50% non-operated participating interest in the assets from Santos and subsequently in February 2019 completed the acquisition of APLNG assets. Denison Gas now holds a 100% legal and beneficial interest in Denison North, a 100% beneficial interest and 50% legal interest in Denison South and 50% interest in a new joint venture targeting a potentially significant deep gas play which underlies the Denison South project.
More information regarding Denison Gas is available at www.denisongas.com.au
The Denison Gas operated assets in the Denison Trough include:
• PL 41, 42, 43, 44, 45, 54, 67, 173, 183 & 218;
• PPL 10 & 11;
• ATP 1177 (including PCA 153 and 154); and
• Gas compression and transportation infrastructure capable of handling around 60TJ/day
For further information please contact Robert Gard (CEO) rgard@denisongas.com.au or 02 9419 7657