Back to blog page
Media Release – Denison Gas announces additional GSA with Shell Energy Australia
May 22, 2023 , Last updated on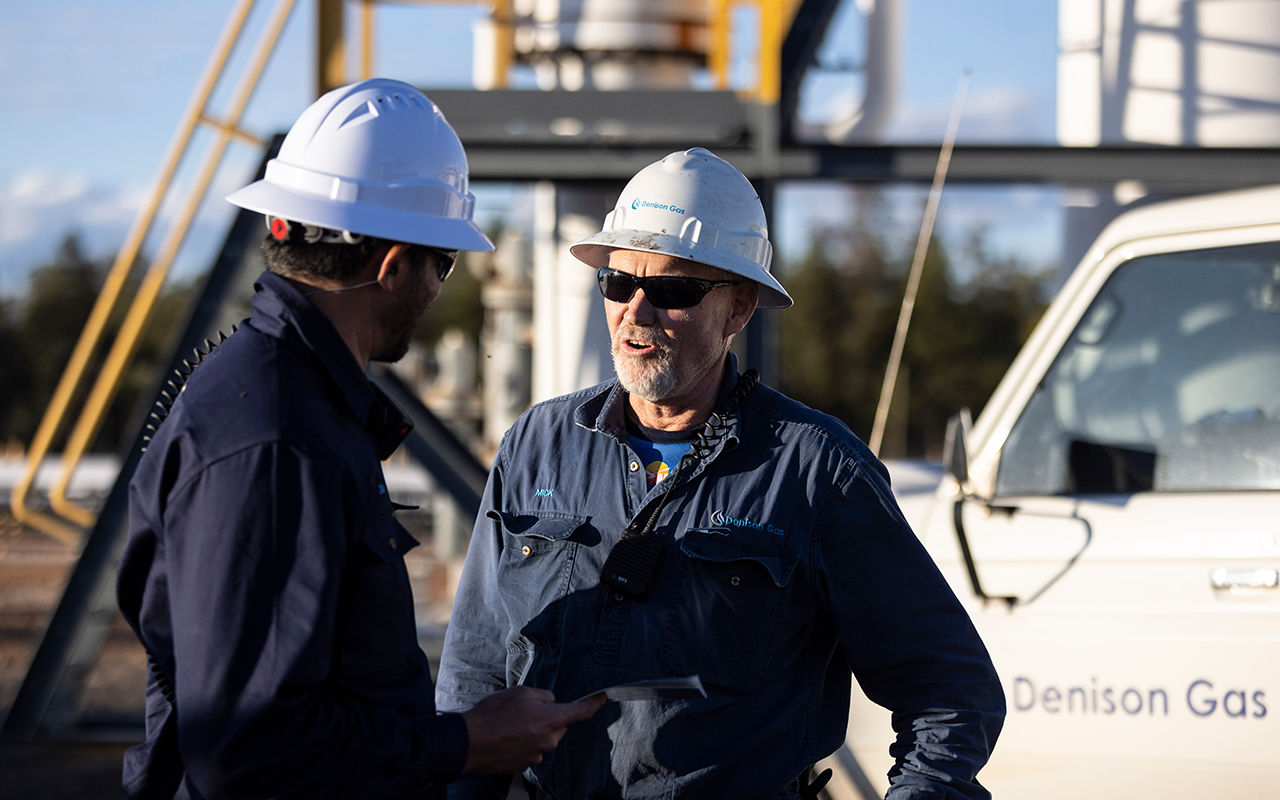 Gas Sales Agreement (GSA) signed with Shell Energy Australia to supply east coast customers
GSA volumes of 3 terajoules/day from early 2024 will add to the 5 terajoules/day agreement struck with Shell late last year
Denison continues to invest in production capacity with a view to further increasing its supply of gas into the domestic market in early 2024
Denison Gas Limited, and its affiliates (Denison Gas or the Company), is pleased to announce it has signed an additional GSA with Shell Energy Australia Pty Ltd (Shell), a wholly owned subsidiary of Shell, for developed and uncontracted volumes from its conventional and unconventional gas fields in the Bowen Basin, Queensland.
The GSA provides an additional 3 terajoules/day from early 2024 to supply the Australian domestic market and is in addition to a three-year, 5 terajoules/day agreement with Shell Energy announced in November 2022. The GSA extends supply to Shell through to 2026.
Denison has increased the production output of its assets eight-fold since acquiring them in 2019. The Company will continue to invest in development drilling activities and production capacity in order to further increase the supply of its gas to the domestic market in 2024 and beyond.
Mr Benson Wong, CEO of Denison Gas, commented:
"Following our inaugural GSA late in 2022, we are pleased to again be working with Shell after completing an extensive Expression of Interest process. The Company continues to invest in the business with the goal of making more gas available to the east coast market in Australia."
David Guiver, Shell Energy Australia Vice President Trading said:
"We're pleased to extend our relationship with Denison and to be able to bring more gas supply to our customers on the east coast."

About Denison Gas:
Denison Gas is a gas production and exploration company focused on both efficiently increasing its existing conventional gas production and developing the significant CSG resources within its Denison Trough tenement areas.
Since April 2019, the Company has operated 14 gas fields, 2 gas processing facilities, 4 additional gas compression facilities and a 200-kilometre gas pipeline network connected to the Jemena operated Queensland Gas Pipeline.
Following the restart of its Denison North project in early 2020, the Company embarked on a program to bring its remaining 2P conventional gas reserves into production, to fill its available gas processing capacity, to meet its executed gas sales agreements through to 2025, and to allow contracting of new gas sales. The Company is also focused on development of its contingent CSG resources to position itself to become a significant independent producer into the East Coast gas market.
More information regarding Denison Gas is available at www.denisongas.com.au.
For further enquiries, please contact Denison at info@denisongas.com.au
PDF: Media Release – Denison Gas announces additional GSA with Shell Energy Australia