Back to blog page
Media Release Denison Gas Signs 8 PJ GSA with AGL
October 29, 2020 , Last updated on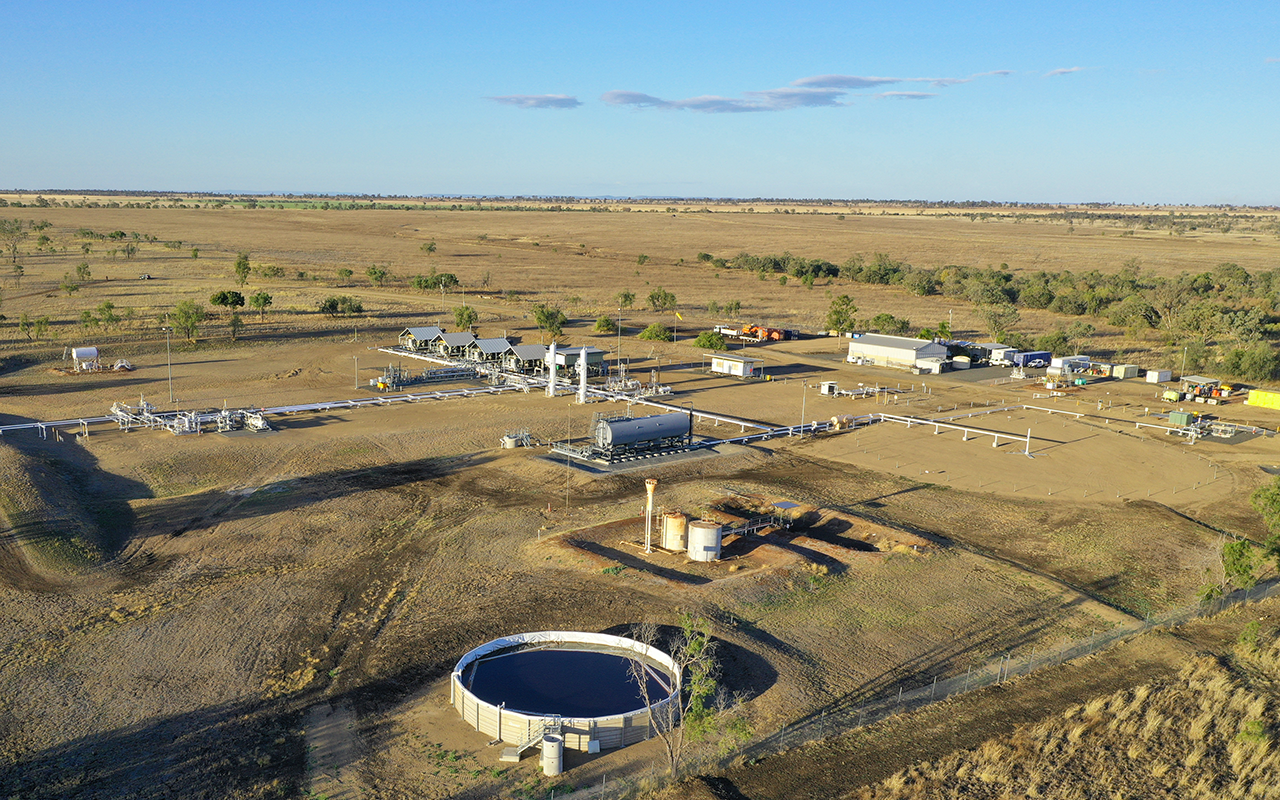 – Firm 4 PJ, two-year Gas Sales Agreement for supply of gas to AGL Energy.
– Option for either party to extend for additional 4 PJ and two years.
– Gas sales to commence on 1 January 2021.
– Gas will be supplied into the East Coast Domestic Gas market.
Denison Gas Limited and its affiliates (together "Denison Gas") are pleased to announce that it has signed an agreement for the sale of gas to AGL Energy ("AGL"). The gas will be delivered into the East Coast Gas market and will form part of AGL's portfolio of supply to Australian consumers. This firm, take-or-pay agreement is Denison Gas's fourth long term gas contract since taking over operatorship of its Denison Trough assets in April 2019.
The first tranche of the agreement is for 4 PJ over the two-year period commencing on 1 January 2021. The second tranche is an option, exercisable by either party, for the firm supply of an additional 4 PJ over the two-year period commencing on 1 January 2023.
The CEO for Denison Gas, Robert Gard, commented on the announcement:
"This contract marks another step in Denison Gas's plan to become a significant producer of gas into the East Coast Gas market. This year we have more than doubled our production capacity and, having demonstrated our reliable supply, have committed more of our production to long term supply."
About Denison Gas:
Denison Gas is a gas production and exploration company focused on both efficiently increasing its existing conventional gas production and developing the significant CSG resources within its Denison Trough tenement areas.
Since April 2019, the Company has operated 14 gas fields, 2 gas processing facilities, 4 additional gas compression facilities and a 200-kilometre gas pipeline network connected to the Jemena operated Queensland Gas Pipeline.
Following the restart of its Denison North project in early 2020 , the Company embarked on a program to bring its remaining 2P conventional gas reserves into production, to fill its available gas processing capacity, to meet its executed gas sales agreements through to 2023, and to allow contracting of new gas sales. The Company will also commence a pilot well testing program focused on a portion of its contingent CSG resources to position itself to become a significant independent producer into the East Coast gas market.
More information regarding Denison Gas is available at www.denisongas.com.au
For further information please contact Robert Gard (CEO) rgard@denisongas.com.au or 02 9419 7657.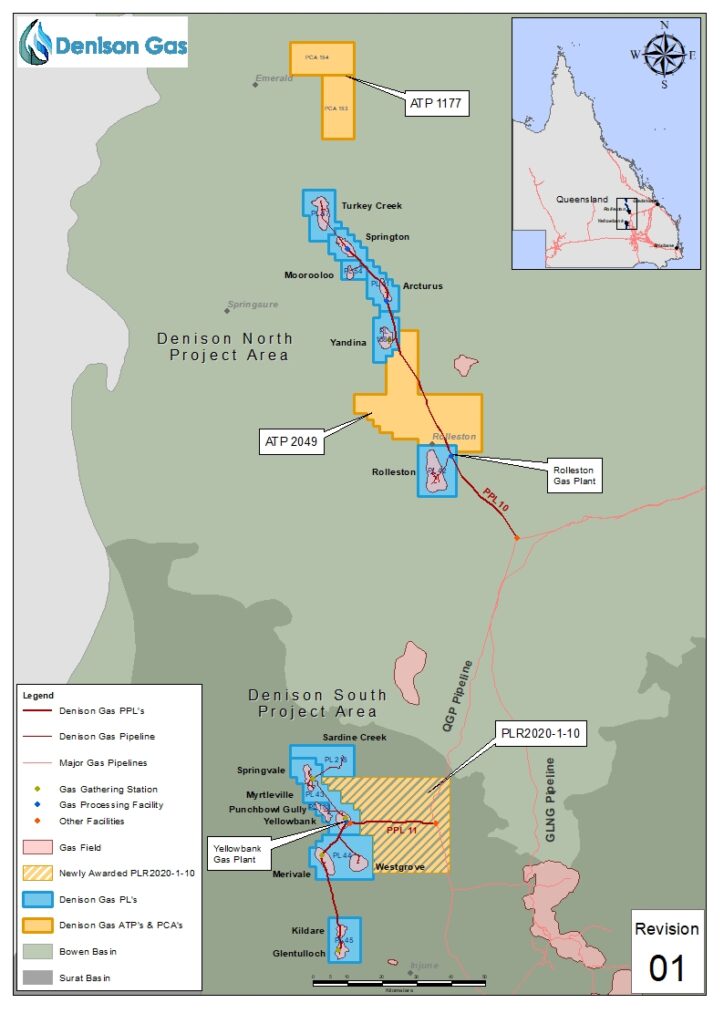 PDF: Media Release Denison Gas Signs 8 PJ GSA with AGL 29 Oct 2020