Back to blog page
Media Release Denison Gas Completes First Well of New Drilling Program
October 02, 2020 , Last updated on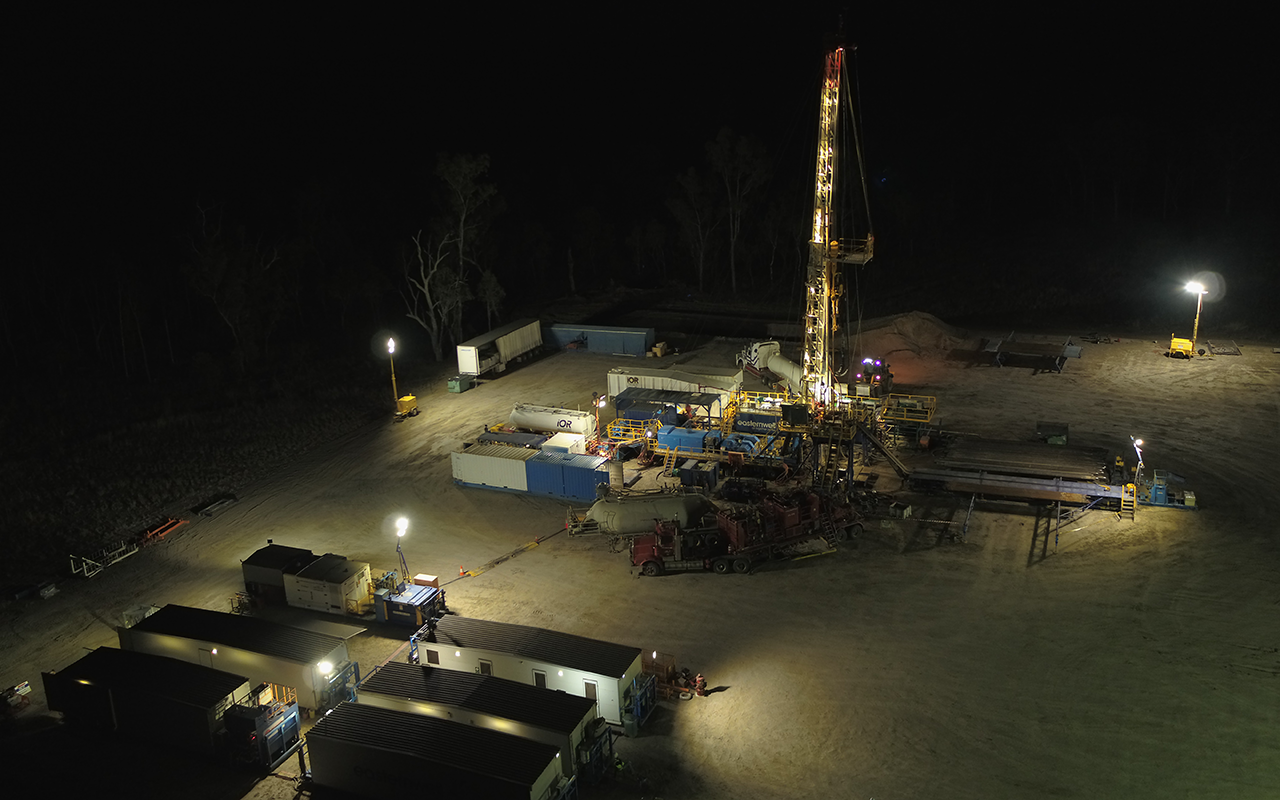 – Punchbowl Gully 2 well reached TD (Total Depth) on 29 September.
– Wireline logging has confirmed gas zone with better reservoir properties than Punchbowl Gully 1.
– MDT test confirmed gas bearing reservoir with low pressure depletion.
– The well will be cased and cemented and will await stimulation and connection in November.
– Developed gas will be processed through the 100% owned Yellowbank Gas Plant nearby.
Denison Gas Limited and its affiliates (together Denison Gas) are pleased to announce that the Group has completed the first well in a development drilling program to increase gas deliverability to its Yellowbank processing facility. 
Punchbowl Gully 2 was spudded on 22 September targeting the same reservoir pool producing from the Punchbowl Gully 1 well 700m distance away, reaching a TD of 1404mRKB on 29 September. Wireline logs have confirmed improved reservoir properties when compared to Punchbowl Gully 1. Well test analysis shows minimal depletion in reservoir pressure despite 15 years of production from the Punchbowl Gully 1 well indicating that the reservoir pool is larger than pre-drill expectation. The expanded resource in the Punchbowl Gully field may support several additional production wells.
The well also encountered 8 meters of coal in the Bandanna formation with good gas shows. Data gathered from the well will be further assessed and used to support Denison Gas's plans to pilot test this formation next year.
The well will be cased and cemented before the rig moves to the second drilling target Yellowbank 9 well nearby. Separate stimulation and well completion operations will be undertaken in November to prepare the well for production.
The CEO for Denison Gas, Robert Gard, commented on the announcement:
"The Punchbowl Gully 2 well is an outstanding success for Denison Gas. It supports the assessments of our technical and operations team and confirms our view that significant conventional gas reserves remain to be produced from our existing fields."
About Denison Gas:
Denison Gas is a gas exploration and production company focused on both efficiently increasing its existing conventional gas production and developing the significant CSG resources within its Denison Trough tenement areas.
Since April 2019, the Company has operated 14 gas fields, 2 gas processing facilities, 4 additional gas compression facilities and a 200-kilometre gas pipeline network connected to the Jemena operated Queensland Gas Pipeline.
Following the restart of its Denison North project early this year, the Company embarked on a program to bring its remaining 2P conventional gas reserves into production, to fill its available gas processing capacity, to meet its executed gas sales agreements through to 2023 and to allow contracting of new gas sales. The Company will also commence a pilot well testing program focused on a portion of its contingent CSG resources to position itself to become a significant independent producer into the east coast gas market.
More information regarding Denison Gas is available at www.denisongas.com.au
For further information please contact Robert Gard (CEO) rgard@denisongas.com.au or 02 9419 7657.
PDF: Media Release Denison Gas Completes First Well of New Drilling Program